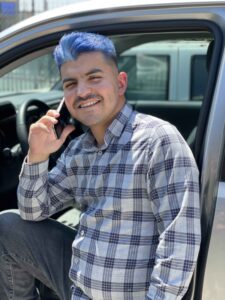 "You miss 100% of the shots you don't take." – Wayne Gretzky
Read the quote above twice until it grills in. What does it mean to you? . . . For me it means if i don't take a chance in life in regards to love, work, and business. I will end up missing an opportunity that can change my life plus make a difference for those around me. Making a difference was something that I always wanted to do and I didn't see myself doing this with engineering or DJing or my other 3 businesses that i run from home. It wasn't until I entered the financial services industry that this is how I would make a difference for those around me plus create a scaleable business. As of April 2022 I'm a broker at a fortune 1000 company.
The Problem
"Those Who Do Not Learn History Are Doomed To Repeat It."
We love to party and have a great time but most of us don't have a game plan for our future. Without a game plan, we are planning to fail.
Step Back and think
What are we doing to ensure we protect and grow our assets? . . .
*think about all the unexpected deaths these past 2 years and how many people are close to retirement but don't have enough saved/invested for retirement. Life is short!
This is one of the problems that I experienced with my uncles, cousins, and friends. The reason why its a problem is because we had unexpected deaths of uncles who where bread winners of the family. When you loose the bread winner of a family you loose there income and the person. This leaves us financially and emotional vulnerable. Now this will cause a chain reaction that could end up with the family losing their home. This occurs when you don't have a safety net in place such as life insurance which can be used to replace an individuals income to pay off mortgage plus other expenses. Point frankly I'm a firm believer that term life insurance is the best option. For instance, back in early 2011 my cousin was killed in a hit and run and left behind her daughter who was about 5 yrs old. When this occurred my family chipped in for plane ticket, funeral cost and other expenses. When she passed away she was close to 27 years old and didn't have a Will (Document of where assets goes to and guardians of children) so the court process began to obtain custody of her daughter which was a long process to complete. Having a Will is important to have no matter how old you are and you should always revise it constantly to ensure its up to date.
"When you invest, you are buying a day that you don't have to work." Aya Laraya"
What are we doing to ensure we grow our assets for retirement?
This is a tough question that needs to be answered soon plus understanding how much you will need to retire so you don't have to work past age 65.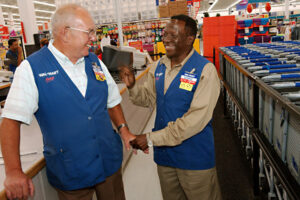 How many senior citizens have you seen work at a store? . . . I've seen a few and I would always ask them why. The most common answers i received are:
I didn't start early enough investing for retirement
I ran out of money from my savings
Why did i ask them? Simply I want to learn from their mistakes so I wouldn't do the same mistake. I've also seen some of my family members who are past age 65 still work and this is insane. . . History repeats itself if you don't know it.
Solution
I simply love being in the financial services industry simply because i get to educate individuals on how to protect and grow their assets with investments and insurance. Plus also home loans and refinancing as a mortgage loan originator.
If you have any questions or want to learn more about investments, life insurance or home loan/refinance. Feel free to contact me and follow me on IG.